Our Donors
A way to recognize those that have donated to us throughout the years.
Individual Donors
Individual Donors
A listing of the Symphony's Donors during our 2021–2022 Season.
Corporate Donors
Corporate and Foundation Donors
A listing of the Symphony's Corporate and Foundation Donors during our 2021–2022 Season.
Donor Stories
Dr. Gordon & Mrs. Carole Mallett
Donors, Subscribers, Lynn Society Members, and Trustees
---
Janet Decker
Individual Donor
Bruce and Jamie McCaw
On any given Saturday night in summer, you'll probably find Bruce and Jamie McCaw at Symphony on the Prairie, entertaining friends and clients while enjoying a concert under the stars. Their summer tradition dates back nearly to the beginning of their marriage.
Both Bruce and Jamie grew up with an appreciation for music—Jamie played piano and continues to sing today in her church choir. And about 15 years ago, Bruce joined the ISO Board of Directors, and the McCaws began attending more and more ISO concerts. They love the IPL Yuletide Celebration, the Lilly Classical Series and the Printing Partners Pops Series, but Symphony on the Prairie holds a special place in their hearts. With hectic lives and frequent travel, Bruce and Jamie appreciate the opportunity to take time to sit back and enjoy the music on a warm summer evening.
Bruce and Jamie believe that having the Indianapolis Symphony Orchestra in this community is a gift—not only does it attract talent to the city, it also provides a way for couples like them to share their heritage of music with future generations. Bruce and Jamie believe that music and music education are important and worthy of support, and they are proud, regular donors to the Indianapolis Symphony Orchestra both personally and through their family foundation.
Martha Lamkin
Support for the ISO is critical to ensuring a positive future for our first class orchestra—in its outstanding artistry in concerts on the stage and through its strategic outreach that touches thousands of people throughout Indiana. I'm especially honored to chair the 20th Anniversary Celebration of the ISO's Metropolitan Youth Orchestra this season! The ISO's MYO is a youth and family development program that puts making music at the center of a child's life to build the skills and strength of character needed to successfully complete high school and pursue higher education. Distinctively, MYO invites family members to learn to play along with the child. A healthy, robust MYO requires a healthy, robust ISO. Contributions to the ISO enable MYO and other exciting community initiatives to extend access to a wide range of people, allowing them to experience personally the beauty, the challenge and the inspiration of music.
Andrew and Irene Engel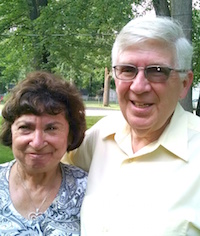 The ISO is a jewel in the crown of central Indiana. Since ticket sales only cover a portion of operating costs, it is very important for corporate sponsors and individuals to support our ISO to keep the high quality of music going and to continue its mission of performing concerts and outreach to young people.
My wife and I started donating at least 20 years ago. When the finances of the orchestra became a problem several years ago, we did our part and increased our support.
Nancy Thomas and Betty Bogeman
33-year attendees of Symphony on the Prairie
We cannot imagine Indianapolis without our Symphony Orchestra or our lives without music. Purchasing tickets alone does not sustain an orchestra and that's why we all must contribute to the Annual Fund.
Al Smith
President of JPMorgan Chase, Corporate Sponsor
I believe a well-rounded community needs first class arts and cultural attractions. The ISO is a jewel of the city of Indianapolis. There are other fine music organizations, but to me, the ISO is at the top of the list. And now that we have strong musical talent combined with phenomenal leadership, it is the perfect time to get on board and contribute.
Ralph & Katharine Wilhelm
Subscribers, Donors and Board Members
As multiple-decade subscribers, donors, and Board members, we struggle to imagine our lives without music. Music is a foundation piece, the key to our humanity, facilitating the way we live, communicate, and work. We can't imagine filling the void with anything else so meaningful.
Since we moved to Indianapolis in 1987, we have consistently looked forward to our times at the HCT, thoroughly enjoying the entire range of entertainment and education that is offered. We look forward to the opportunities to volunteer, to listen and learn, to enjoy the wonderful music staged by the ISO, one of the true jewels of Indianapolis.
We consider ourselves extremely fortunate to have the ISO "at our doorstep." We would encourage everyone to find a place in your lives for the Indianapolis Symphony!
Michael & Joel O'Brien
Corporate Sponsor, Printing Partners
Printing Partners gives to the Symphony because it's good for business. Having a world-class symphony is essential to being a first-class city. The opportunity to attend Symphony performances is appreciated by our employees and proves to be an excellent form of client entertainment. We also give to support the educational outreach the Symphony provides. Through its SymFUNy Sundays performances, young audiences develop an understanding and appreciation of a wide range of music.
Dorothy McIver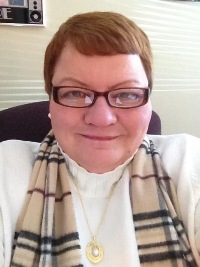 Individual Donor
Through music, I have had some of the absolute best experiences of my life, especially being able to perform with the ISO while in the Indianapolis Symphonic Choir. Nothing can get me fired up faster than listening to my favorite pieces, whether I'm cleaning the house, driving or just relaxing.
Last year, it became very apparent to me that we could one day lose our orchestra. I could not bear the thought. I love this orchestra and the experience of going to concerts. Being here reminds me of times I spent with my dad. I realized that just buying tickets wasn't enough, and I wanted to do more. It was very important to me to do what I could to keep the Indianapolis Symphony Orchestra here for the future!
Bryan K. Brenner
Individual Donor and Board Member
Being an individual donor, a board member, and an endorser of FirstPerson's corporate sponsorship just makes sense. The ISO is a cultural leader in our city. Supporting it allows the gift of music to be available to all. It's important to support the continuance of what exists and provide funding for the future.
I remember the first donation/sponsorship Benefit Associates (now FirstPerson) made to the ISO. We were small, and just getting going, but our ad agency approached us with the opportunity to advertise in the inside front cover of the ISO's program. It was not a financially smart decision, but knowing what the sponsorship was going toward, it's not a decision I have ever regretted.
For Elaine (Bryan's wife) and me, music has played an important role in our lives. The ISO is a strong connection point for Indianapolis families and corporations.
Karen Mangia
Individual Donor and Board Member
There's a quote from Kurt Vonnegut's "Palm Sunday: An Autobiographical Collage," that says, "What should young people do with their lives today? Many things, obviously. But the most daring thing is to create stable communities in which the terrible disease of loneliness can be cured." The ISO is a vital part of helping to build a stable community and a tremendous source of joy for me personally. With that kind of upside, how could there possibly be a better investment?
David and Eleanor Wilcox
Individual Donors
Music is very important to people's lives, whether they realize it or not. The making of live music by a sizable professional ensemble in concert provides a time of relaxation, demonstration of working together for the common good, and provides an enjoyable meeting place for community leaders to become friends and build relationships. It is important to the youth of the community through providing musical leadership, education, and high musical standards for students to work toward.
Heather Hall
Individual Donor
I give to the Indianapolis Symphony Orchestra because the Symphony is always giving back to Indianapolis. Its world class musicians, outreach through the Metropolitan Youth Orchestra, and inventive collaborations with other organizations create so much value for our citizens. Great cities consist of great organizations. The Indianapolis Symphony Orchestra is a key component in making Indianapolis great.