Back To Articles
September 01, 2020
Celebrating the history of the ISO: the 1950s
In 1951–52, the ISO was the first major symphony to be presented on a commercially sponsored series on television.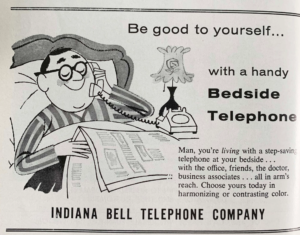 In 1951–52, the ISO was the first major symphony to be presented on a commercially sponsored series on television, consisting of eight half-hour concerts over WFBM-TV sponsored by Gates Motors, Inc., Gibson Manufacturing Company, Arvin Industries, and the Indiana National Bank. An immediate increase in subscriptions to the ISO's classical series was noticed. Writing in the March 1951 issue of Holiday Magazine, Deems Taylor said that the ISO was "simply one of the ten best orchestras in the country . . . In 13 years as conductor, Sevitzky has produced astonishing results." The ISO visited 252 cities in 31 states during the first 16 years of its touring (1939­–55), and much more was to come.
Fabien Sevitzky concluded his time as the Music Director of the ISO at the end of the 1954–55 season and left Indianapolis after a tense settlement was reached between himself and the board. For an ensemble that had hardly engaged a guest conductor, the ISO made a major shift for 1955–56. Because of Sevitzky's sudden departure, no successor was in place. From the 85 résumés that appeared almost overnight in the Orchestra's office, six conductors were selected to audition. From those six, Izler Solomon was chosen to be the third Music Director of the ISO.
A capacity audience at the Murat Theatre witnessed the debut of Solomon on October 27, 1956, in a program built around symphonies by Henry Cowell and Johannes Brahms. The orchestra that was once so well-known for its national radio broadcasts began to concentrate on local electronic media for added exposure. During the Solomon era, occasional concerts were telecast on local channels WFBM (Channel 6) and WTTV (Channel 4) and Friday dress rehearsals were taped for a 30-minute broadcast over WFBM-AM (1260) and WAJC-FM (104.5). Local station WIAN-FM (90.1) was an integral part of the well-known Music Memory Contest. Curiously, the man who brought with him a solid reputation for excellence in the studio made only two recordings with his new colleagues during their 19 years of collaboration—one in 1965 and one in 1971.
We Salute You
Fabien Sevitzky started a series of special programs that would bring international fame to the Circle City. On January 23, 1953, a free concert titled "A Salute to Helsinki, Finland" was performed at the Murat Theatre and a tape recording of the concert was flown by diplomatic pouch to Finland for broadcast over that country's national radio network. Solom developed Sevitzky's idea into a tradition, and the series of "Salute" concerts continued one per year through the 1964-65 season. By the final "Salute," the United States Information Agency estimated that over 50 million listeners had heard the ISO in their respective countries.
Fun fact: "Soup!"
A symphony orchestra rehearsal normally lasts for two and one-half hours with a break of 15 minutes in the middle. The moment is usually announced by a familiar term such as "Break," or "Intermission," or "Time Out." Perhaps owing to his early days as conductor of a WPA orchestra in Chicago, Solomon had his own special phrase. With great authority, he would declare, "Soup!"
References: Akins, Thomas N. Crescendo—Indianapolis Symphony Orchestra: 1930–2005. Indiana Symphony Society, Inc. 2004.